Sura Korean Royal Cuisine on Robson Street draws a large crowd during lunch and dinner time. Their lunch specials are undeniably affordable for those who want to try an array of Korean cuisine. I came here with a few of my coworkers since I've never been here.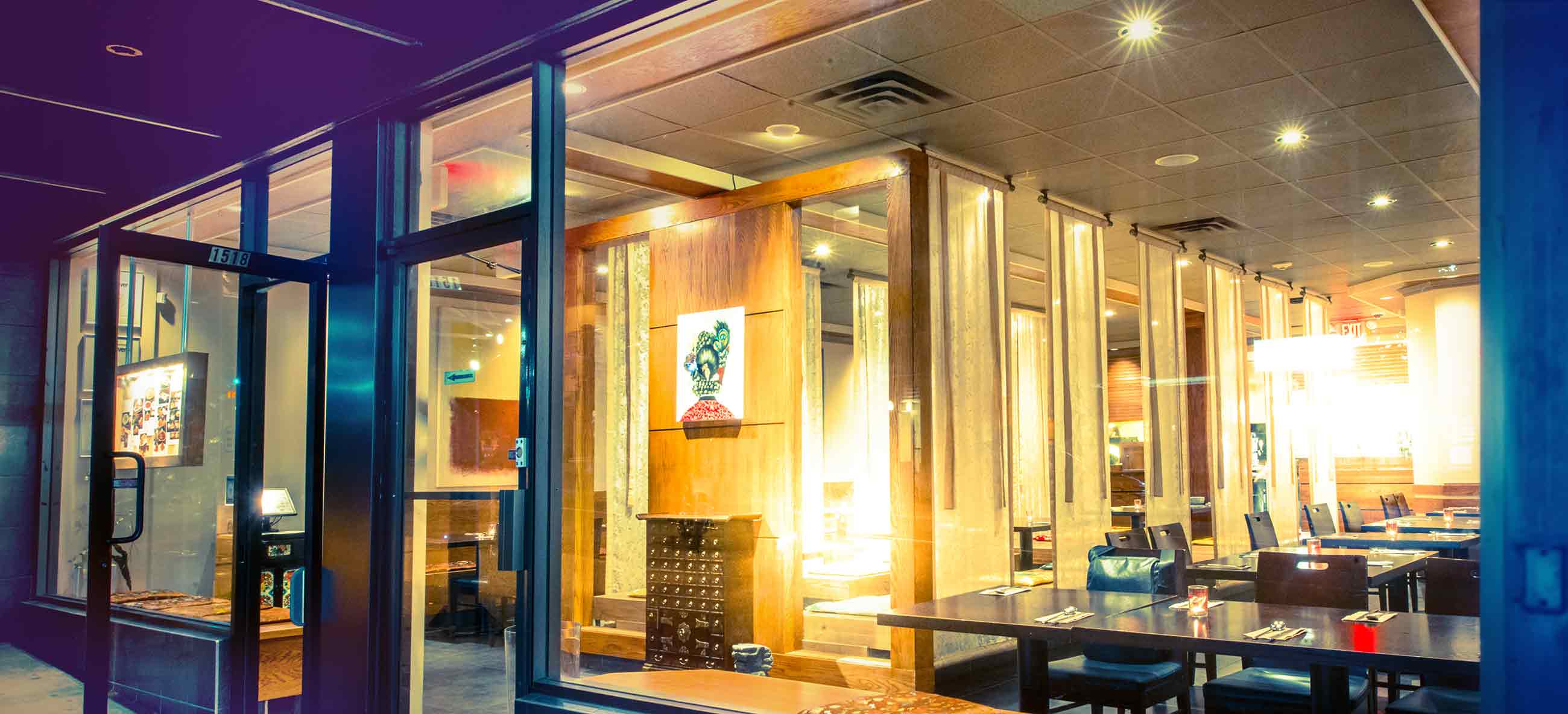 They have been around since 2008 serving traditional Korean cuisine. They have won multiple awards from Vancouver Magazine and WE Vancouver Best of the City Dining.
Set Course SU – $15 per person includes:
ong–chimi
Green Salad
Yam Mousse
Tang–pyungchae (Acorn Jelly Salad)
Bulgogi (Korean beef)
Potato Pancake
Tang–sooyuk (Sweet and Sour pork)
Grilled Atlantic Croaker
Bossam (Pork belly wraps)
Doenjang Jjigae (Korean Stew)
3 kinds of Side-dishes
Korean Rice Punch
The menu requires a minimum of 2 orders and the set is available to order until 3:00pm daily.
The items on it may change from day to day.
First, soup arrived for each person at the table. It reminded me of a egg drop soup but more gelatinous.
Green Salad has a mishmash of vegetables and fruit. I wasn't a fan of the oranges and strawberries in it.
Tang–pyungchae (Acorn Jelly Salad) really is quite tasteless, but according for my Korean friend, it's good for you. I really couldn't tell you the science behind it.
House Special Spicy Seafood has stir–fried assorted seafood with spicy house special sauce.
Bossam (Pork Belly wraps) comes with the pink pickled radish as the wrap, kimchi, paste and the delicious pork belly. So good! My favourite dish.
Tang–sooyuk (Sweet and Sour pork) tasted ok. Not my favourite but its pretty average.
Rice comes in a little tin. Eat it with the other side dishes.
Marinated Seaweed and mashed pumpkin mousse are 2 of the 3 side dishes. I always can't get enough of the seaweed.
Kimchi is the last side dish. Delicious and not too spicy.
Bulgogi comes in a large dish and went great with the rice.
Doenjang Jjigae (Korean Stew) has tofu, veggies, and kimchi. It's not too spicy either. Very good.
Potato Pancake came with 4 pieces as there was 4 of us. It's was surprisingly pretty good.
Grilled Atlantic Croaker was an interesting dish that arrived. It takes a bit of work to eat it as there are a lot of tiny bones.
Korean Rice Punch was a nice way to end the meal. It's a sweet rice drink.
All this for for $15 per person is a great deal for lunch. So many dishes arrive and you get a taste of a lot of Korean dishes. At times, we would run out of room on the table to put the food. Some of the dishes are a hit and miss, but still a great price. I love this type of family style dining.
We Rate Sura:
Address:
1518 Robson Street, Vancouver
Website:
www.surakoreancuisine.com