Moon Curser Vineyard was founded in 2003 but under the name Twisted Tree. They rebranded in 2011 to Moon Curser – a name that captures many colourful stories of the Osoyoos area, as well as the renegade spirit of their winemaking.
The vineyard is one of the higher elevated ones in Osoyoos, so you have a good view of the lake.
There's lots of free parking around the building. Even the view from the parking lot is pretty nice.
Their tasting room is open daily, 10am to 5pm, April through the end of October.
November through March the tasting room is open Monday through Friday from 10am to 5pm and weekends by appointment.
M and I tried a few of the red and whites here. You can try 6 wines for $5, but can be waved if you purchase a bottle.
Award winning wines:
2014 BC Wine Awards – Gold Medal – 2012 Border Vines
2014 Best of Varietal Awards – 2012 Contraband Syrah
2015 Vancouv

er Magazine Awards – 2012 Contraband Syrah

2015 Vancouver Magazine Awards – 2012 Carmenere

2014 BC Wine Awards – 2012 Dead of Night
They produce a lot more red wine than white wines. They have 8 reds to try and 2 whites.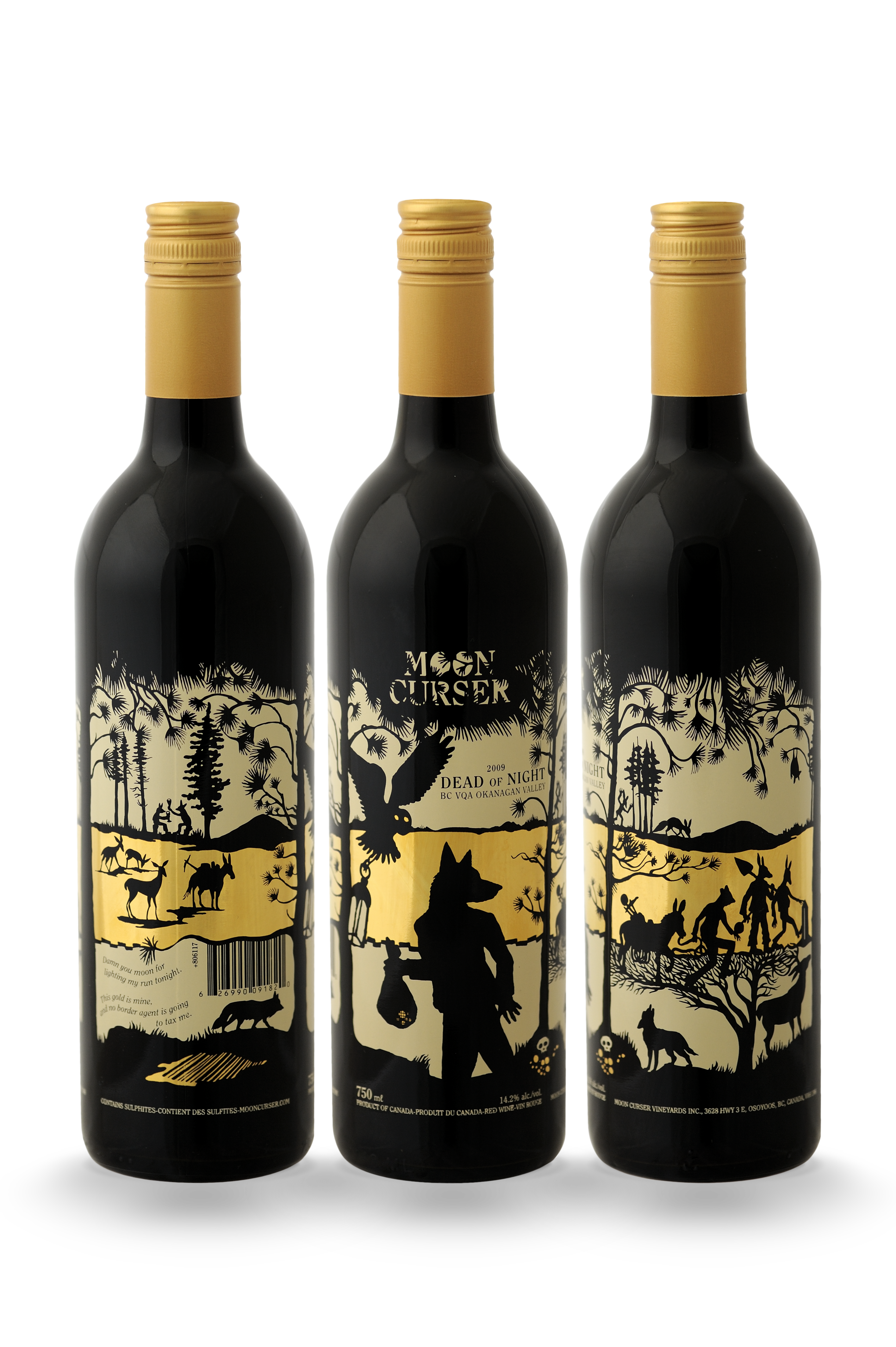 I love the look of their wines. It's great they rebranded to give them an edgier look and feel.
If you are driving by Osoyoos on Highway 3/Crowsnest Hwy, you will pass by this winery when coming down from Anarchist Mountain. Stop by for their unique wines.
Address:
3628 BC-3, Osoyoos, BC
Website:
http://www.mooncurser.com/