Burrowing Owl Estate Winery is located in Oliver, B.C. and they are a producer of award winning, B.C. wines. The winery and vineyard lie within one of Canada's most unique ecosystems. There are over 140 acres of vineyards and they can produce between 28,000 to 30,000 cases of wine each vintage.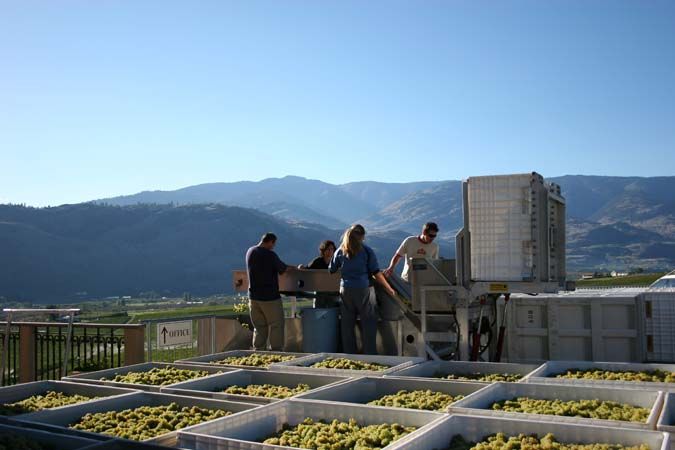 The vineyard has a wine making facility that combines state-of-the-art technologies with proven, classic winemaking traditions.
The Guest House
Adjacent to the winery is The Guest House with 11 guest rooms and a gorgeous 25 meter outdoor swimming pool.  Look at that amazing view! One of the best views in the Okanagan.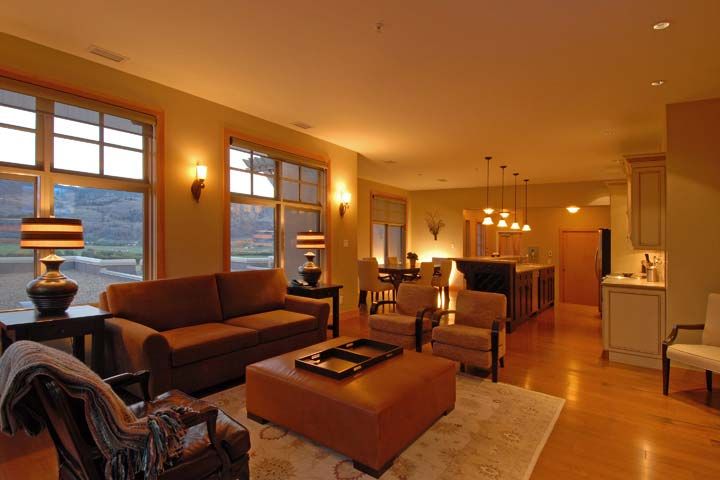 The rooms looks quite nice and I would definitely consider staying here next time when I'm in the area. It's a great location and a lot of other wineries are in the area.
Sonora Room Restaurant
The Sonora Room Restaurant is a fine dining restaurant featuring local cuisine and Burrowing Owl's library wines.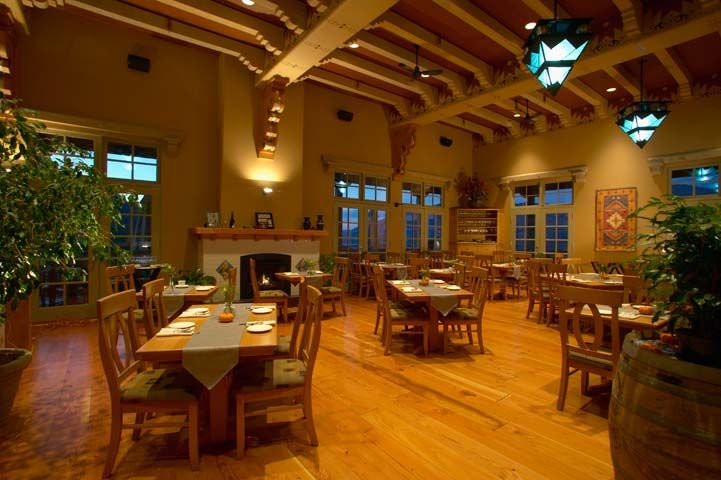 They have indoor seating as well as patio seating. If it's a nice warm day, definitely sit out on the patio.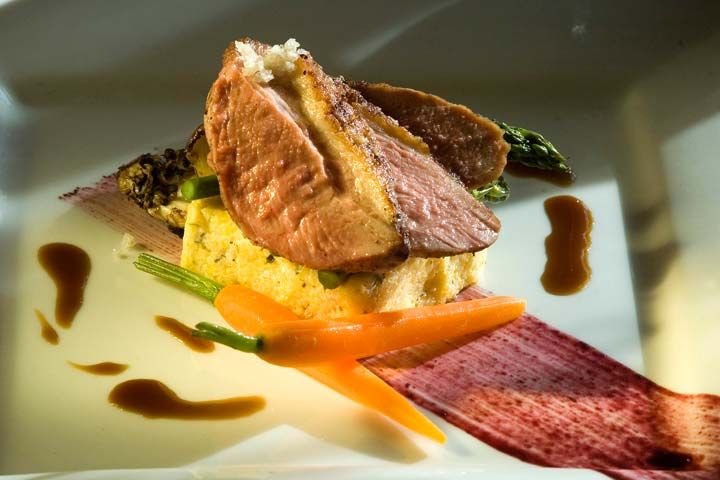 The philosophy of the food they create at the Sonora Room Restaurant is to showcase many of the South Okanagan's local producers with their array of local organic produce, fresh, seasonal fruits and artisan breads and cheeses. The focus is on excellence in a relaxed and spectacular vineyard setting.
Wine Shop and Tastings
When you go into the wine shop and tasting room, you will find that you can enjoy 4 wine tastings for $3 with all the proceeds going to the Burrowing Owl Conservation Society. The burrowing owls are an endangered species which resides in the area.
Burrowing Owl makes only premium quality wines, and has received acclaim for all 9 wine types now produced, including international "Best of Varieties" awards, "Best of B.C." and "Best of Canada" awards.
M and I split a set of tastings. I got 2 whites and he got 2 reds. It is a busy tasting room, but with a bit of patience, you'll get to do a tasting.
Of course M went with the 2013 Pinot Noir. He really learned to love this during our trip along the Okanagan.
2013 Burrowing Owl Estate Winery Pinot noir releases a concentrated nose of raspberry coulis on a background canvas of violet, soft spice, meaty and vanillin undertones. The palate is coated with intense flavours of wild strawberries and baked dark berries perfectly framed by a juicy acidity and prolonged by notes of cedar, cloves, vanilla and hints of graphite. Enjoy now and serve at 16C (61F) to preserve this nice combination of fruitiness, power and delicacy. Try with a charcuterie platter (salami, grilled sausages, duck terrine) or with a veggie Tabbouleh with touches of cinnamon, mint, raisin and chili pepper. Its sustained aromatics and delicate texture will flavour many simple recipes.
One of our other favourites were the 2012 Meritage.
Vibrant and complex nose with everything from ripe raspberry, cassis, blackberry and prune plum through to dried sage brush, orange zest, clove, black olive, marzipan, dusty vanillin oak and malt. The palate is dry, rich and full bodied with crisp acidity and firm, medium-plus ripe tannins. The structure for aging is framed by plenty of dark chocolate, cocoa, cassis, black plum, black cherry, spiced berry compote, citrus peel and a touch of fig, raisin and leather. Drinking well now, it also shows the concentration to open up and evolve over a decade. Pair with rosemary and garlic studded leg of lamb or lamb tagine.  – Rhys Pender, Master of Wine.
You can find Burrowing Owl wines at many restaurants and wine shops throughout British Columbia and Alberta. If you are at the winery, you can get it here too.
Overall, it's worth the trip and make sure you stop here when you are visiting the plethora of wineries in Oliver, BC.
Address:
500 Burrowing Owl Place, Oliver, BC
Website:
http://www.burrowingowlwine.ca/